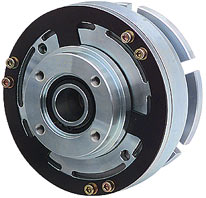 View larger image
250 FT.LBS. OGURA CLUTCHES (DIRECT DRIVE)
The OGURA clutch series offers both reliability and affordability. The new spring design makes this clutch bi-directional and can be converted from 1" bore to 3/4" bore, 7/8" keyed or splined drive by adding an insert. The 1" bore is double keyed for a quick fix in a damaged keyway situation.

Following the design of our extremely popular and reliable 250' lbs. "TC" mount clutch, Mercer's Marine introduces the same great clutch in a "B" mount configeration. You can now easily bolt the clutch to any "B" mount pump and bracket with 2 bolts for a very strong and quick installation. All fit standard 1" keyed shaft.
250'LB OGURA DIRECT CLUTCH 12V.
Part Number:
44-754
Available:
In Stock
$1,550.00
250'LB OGURA DIRECT CLUTCH 24V.
Part Number:
44-166
Available:
In Stock
$1,610.00
250'LB (B-STYLE) OGURA CLUTCH 12V
Part Number:
44-1124
Available:
Out of stock
$1,625.00
250'LB (B-STYLE) OGURA CLUTCH 24V
Part Number:
44-1469
Available:
Out of stock
$1,699.00