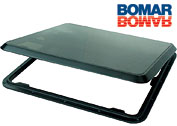 COMMERCIAL DUTY 139 SERIES HATCHES (SKYLIGHTS)
Commercial Fishers Choice!
Strong cast aluminum hatch with heavy tinted insert and reinforcing bars. S.S. adjuster and 2 tie down dogs.

**Items 34-007 & 34-008 are "INSIDE" opening only.

**Item 34-009 is "INSIDE/OUTSIDE" opening. (This hatch can be opened from inside or outside the vessel).

SERIES 139 MEDIUM SKYLIGHT
Part Number:
34-007
Available:
In Stock
$2,094.75
SERIES 139 LARGE SKYLIGHT
Part Number:
34-008
Available:
In Stock
$2,995.00
SERIES 139 LARGE SKYLIGHT (I/O)
Part Number:
34-009
Available:
Out of stock
$3,495.00
GASKET 139 SERIES & GRAY HATCH
Part Number:
34-090
Available:
In Stock
$7.88