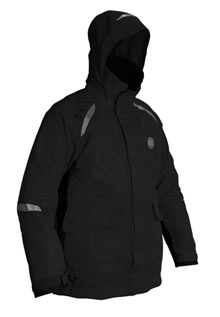 View larger image
MUSTANG CATALYST COAT MC5445 (BLACK)
M-Tech Comfort System provides unparalleled range of motion and mobility.Waterproof, breathable,
tri-laminate outer shell.Outer shell is waterproof to 10,000mm with vapor transmission rate of 5,000 g/m2 per 24
hrs.Protection from rain and spray without the clammy feeling of traditional flotation jacket. Field tested by Coast
Guard training crews, fishing lodges and Mustang PRO-staff.Interior pocket, zippered chest pocket and front slash
hand-warmer pockets.Underarm ventilation zippers. Front cargo pockets. Reflective accents for enhanced
visibility.Integrated hood with reflective trim. ComfortCuff™ technology.D-ring. CCG Approved.
MUSTANG COAT MC5445,BLACK (S)
Part Number:
10-1909
Available:
In Stock
$439.95
MUSTANG COAT MC5445,BLACK (M)
Part Number:
10-1910
Available:
Out of stock
$407.50
MUSTANG COAT MC5445,BLACK (L)
Part Number:
10-1911
Available:
Out of stock
$407.50
MUSTANG COAT MC5445,BLACK (XL)
Part Number:
10-1912
Available:
Out of stock
$407.50
MUSTANG COAT MC5445,BLACK (2X)
Part Number:
10-1913
Available:
Out of stock
$407.50
MUSTANG COAT MC5445,BLACK (3X)
Part Number:
10-1914
Available:
Out of stock
$407.50